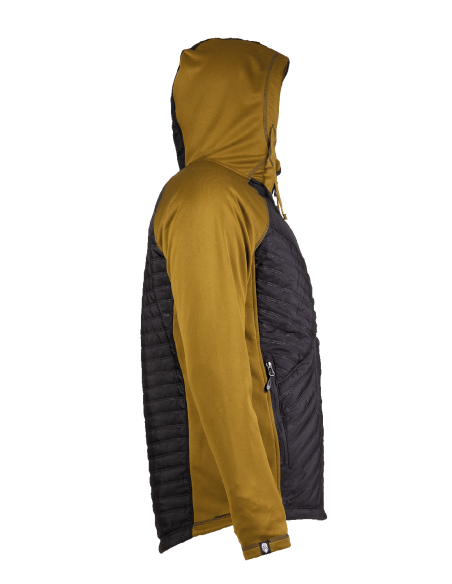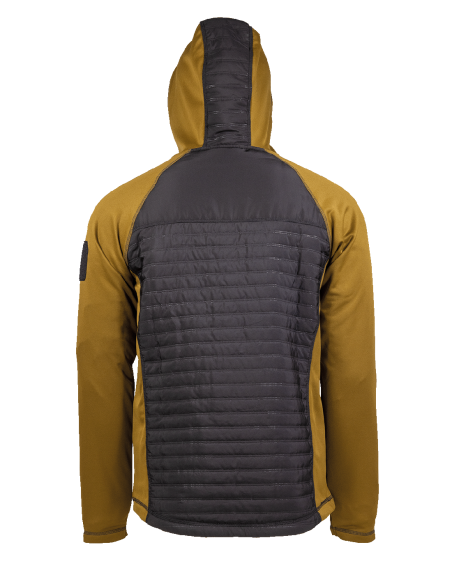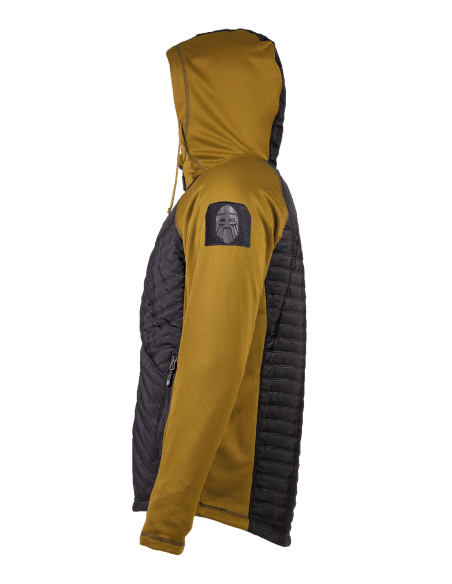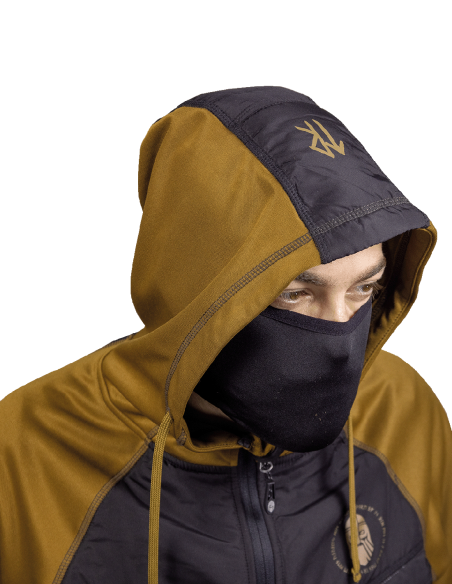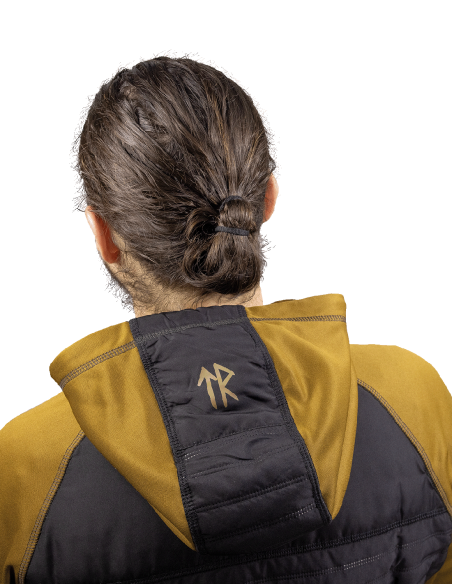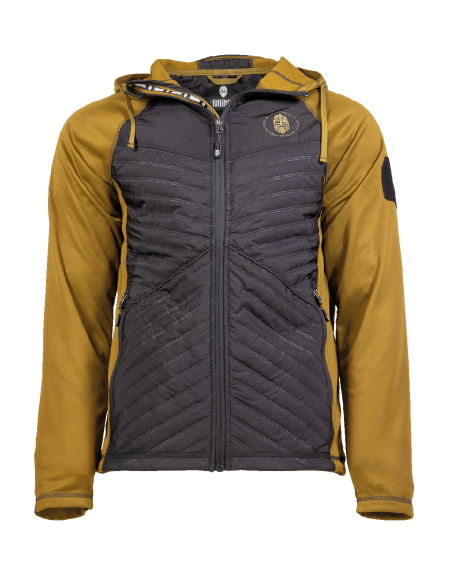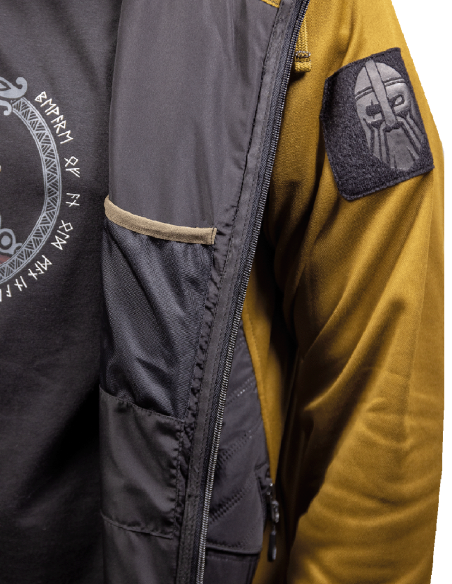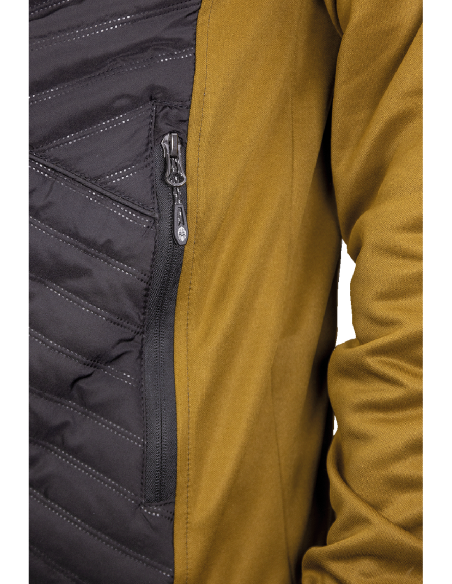 SIGURD Hybrid Coyote-Black
Hoodie
Street
Sigurd, belonging to the Ragnarsson saga, son of the legendary Ragnar, famous warrior, navigator from the northern seas to the Mediterranean and whose left eye had the symbol of the ouroboros (serpent that eats its own tail). A warrior distinguished by the gods who stood out among many others. He gives soul to our hoodie, a garment that bears the runes of the warrior's path as a symbol of distinction.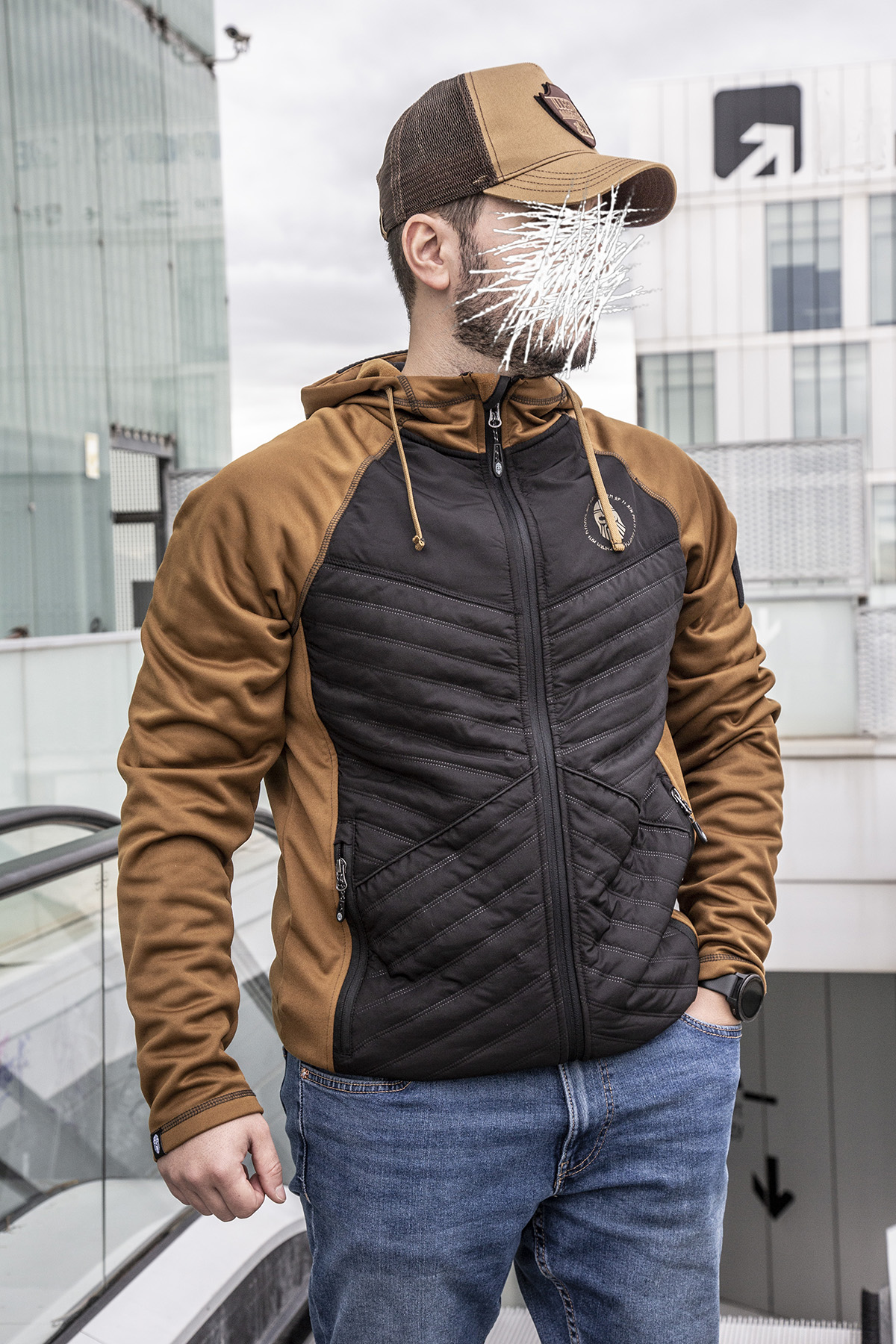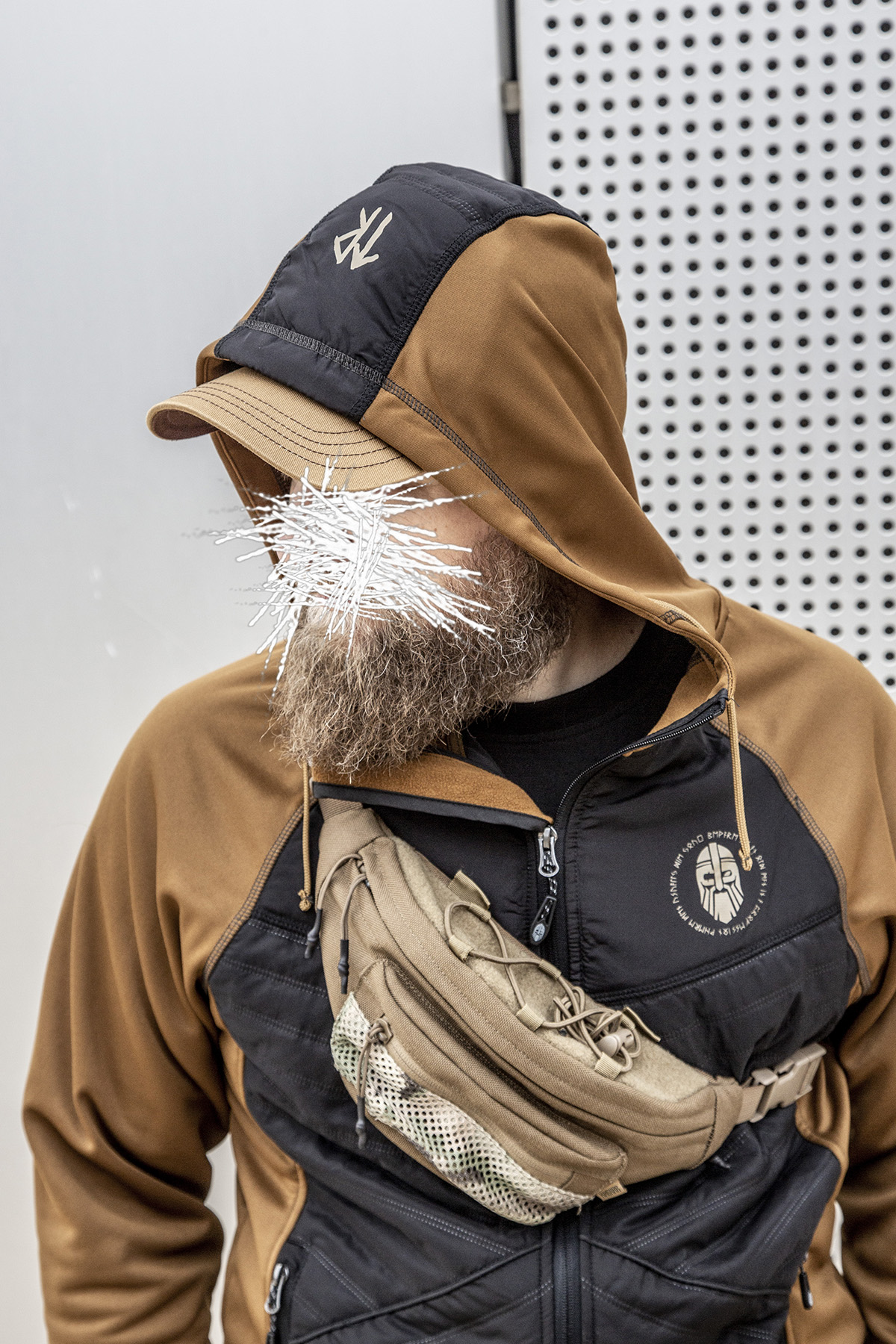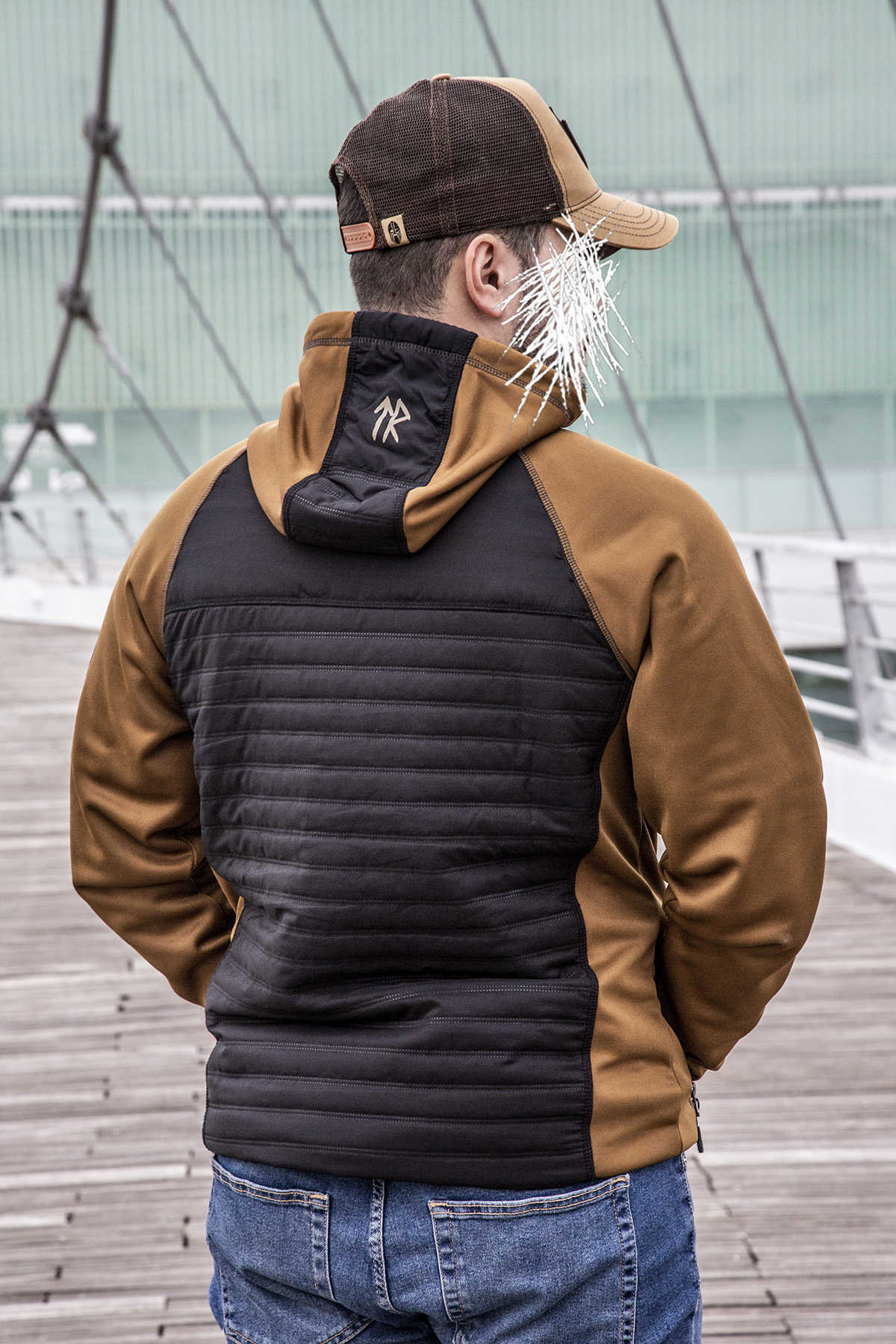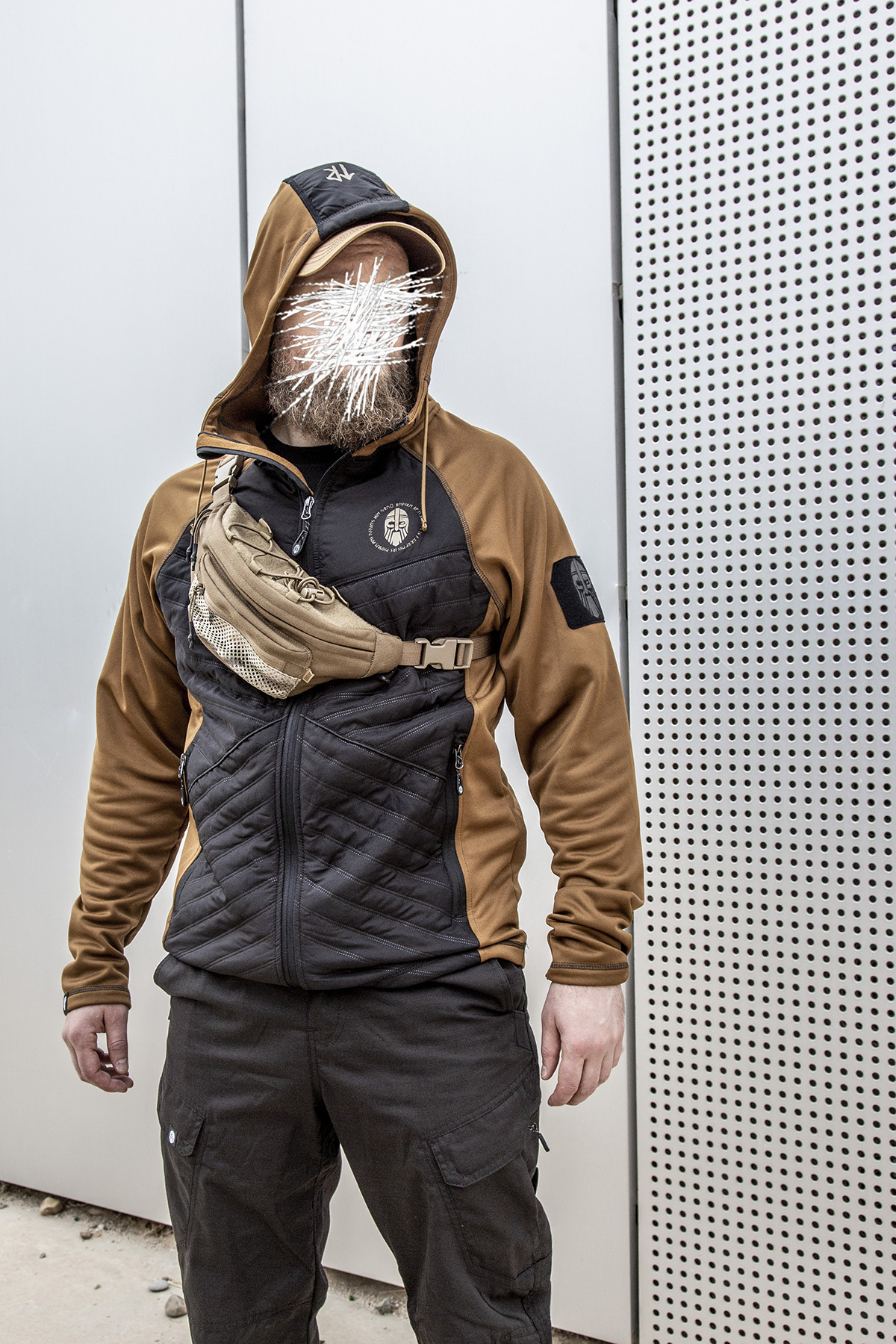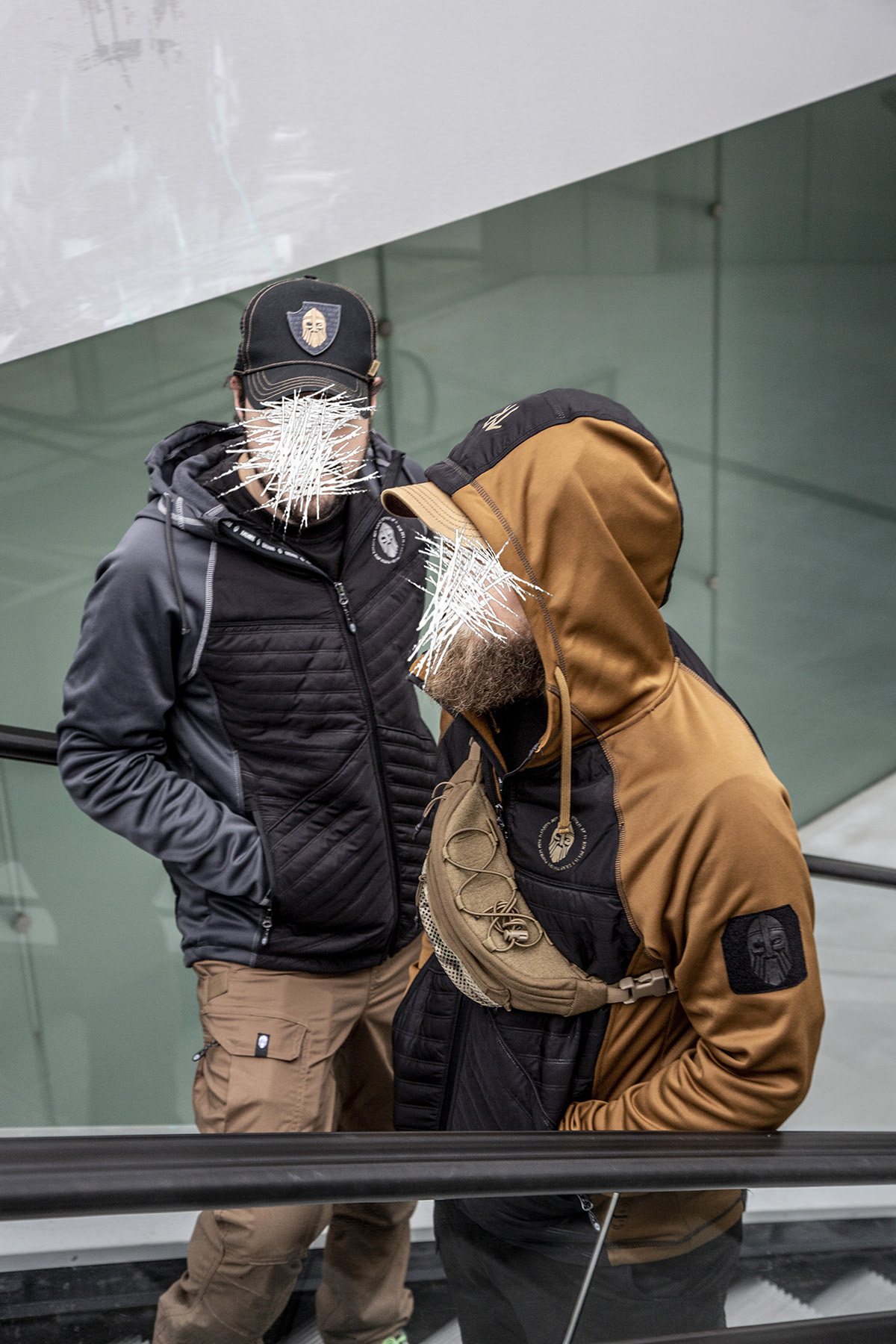 • Exterior 1: 100% Polyester
• Exterior 2: 100% Polyester
• Padding: 100% Polyester
• Lining: 100% Polyester
• Lining: 96% Polyester, 4% Elastane
• Do not use bleach
• Do not use fabric softener
• Wash separately or with similar colours
• Dry avoiding direct sunlight
What's special about the SIGURD hoodie?
An elegant, sporty and urban design that hides several secrets. The Sigurd Hoodie is made of polyester that improves the breathability of the garment and elastane to give the fabric 4-way flexibility making it especially comfortable.
It includes hood with adjustment of the front area. With print of the runes

ᛏᚱ

(The Way of the Warrior)

"

Intervention" panty incorporated into the hood and hidden behind the neck.

Concealment and zipper closure stop to protect the beard.

Padded with HDI, microfibers, retains body heat and does not retain moisture.

Loops and internal pockets for cell phone or communication systems (in case of covert action)

Reinforced seams.

Soft Velcro area (no noise) with Ragnar Raids logo.

Side pockets with zippers.

Double waist adjustment and regulation.
The Sigurd Hoodie is specially designed to be an urban garment but that can provide the user with a neck warmer in the event of an intervention (police or military) incorporated into the hood itself with which to hide their face, both with the hood on and without it. Without having to worry about continually wearing a balaclava in case of acting incognito or off duty. The Einar Hoodie is a garment that allows you to always be ready for an intervention.
The neck warmer itself can also be used for face protection purposes in case of wind or harsh weather conditions, of course.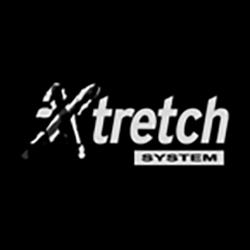 Xtretch Dynamic: It refers to the combination of elastic fabrics that stretch in two or four directions, using elastic fibers. Its structure aims to adapt to demanding physical performance in long days of activity.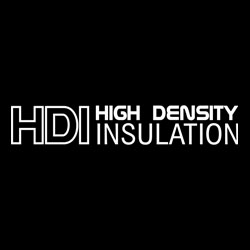 HDI technology (High Density Insulation): Conserves body heat and doesn´t trap the moisture generated in physical activities. Its high density synthetic microfibers provide a high level of insulation without compromising the weight of the garment.
These microfibers trap the warm air molecules generating a natural barrier against low temperatures in order to preserve the heat produced by body. This system maintains its insulation capacity even in humid conditions thanks to its low liquid absorption capacity. This helps the quick drying of the garment.