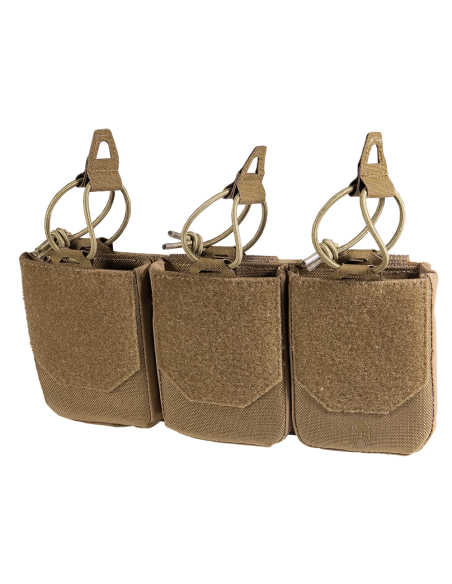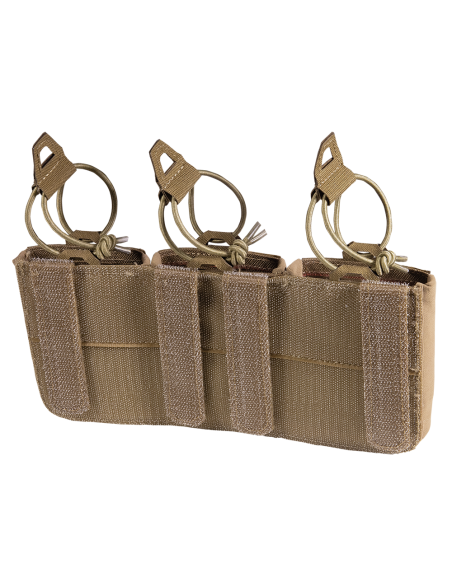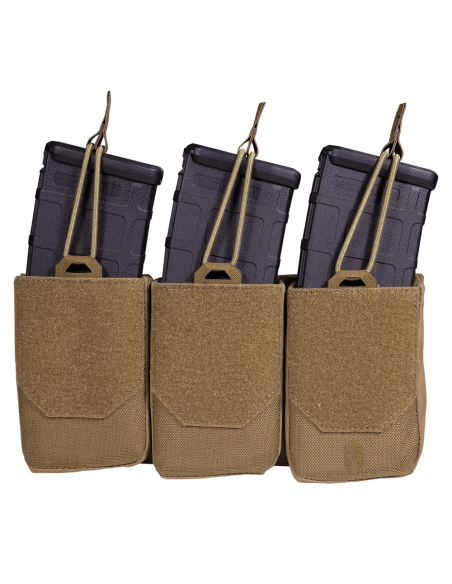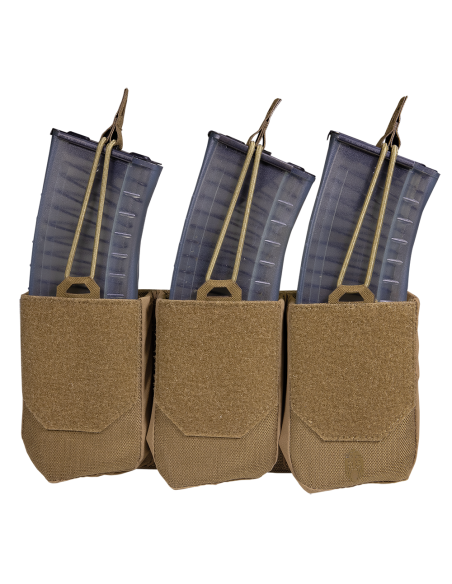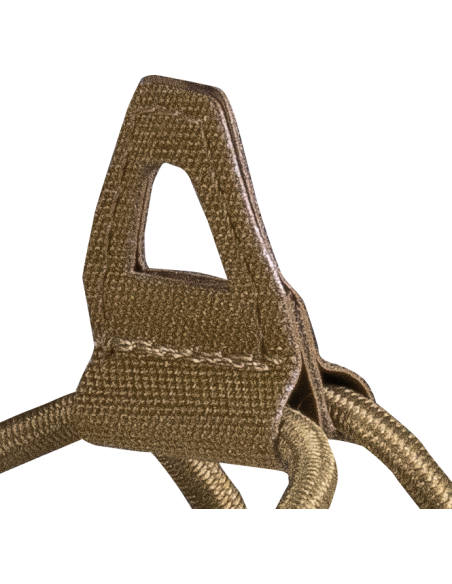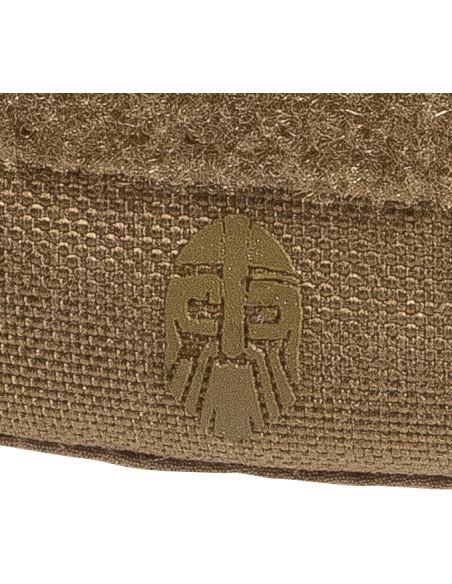 FREY M4/AK TRIPLE POUCH
Coyote
Valhalla System / Equipment
FREY (Freyr) a legendary name among gods and outstanding Vanr whose meaning derives from the word "lord". A true royal name for our line of multipurpose pouches since they can be used both as inserts or as classic external pouches, which can also be attached to our equipment carrier by means of Velcro or MOLLE, allowing you to set up your equipment depending on the mission.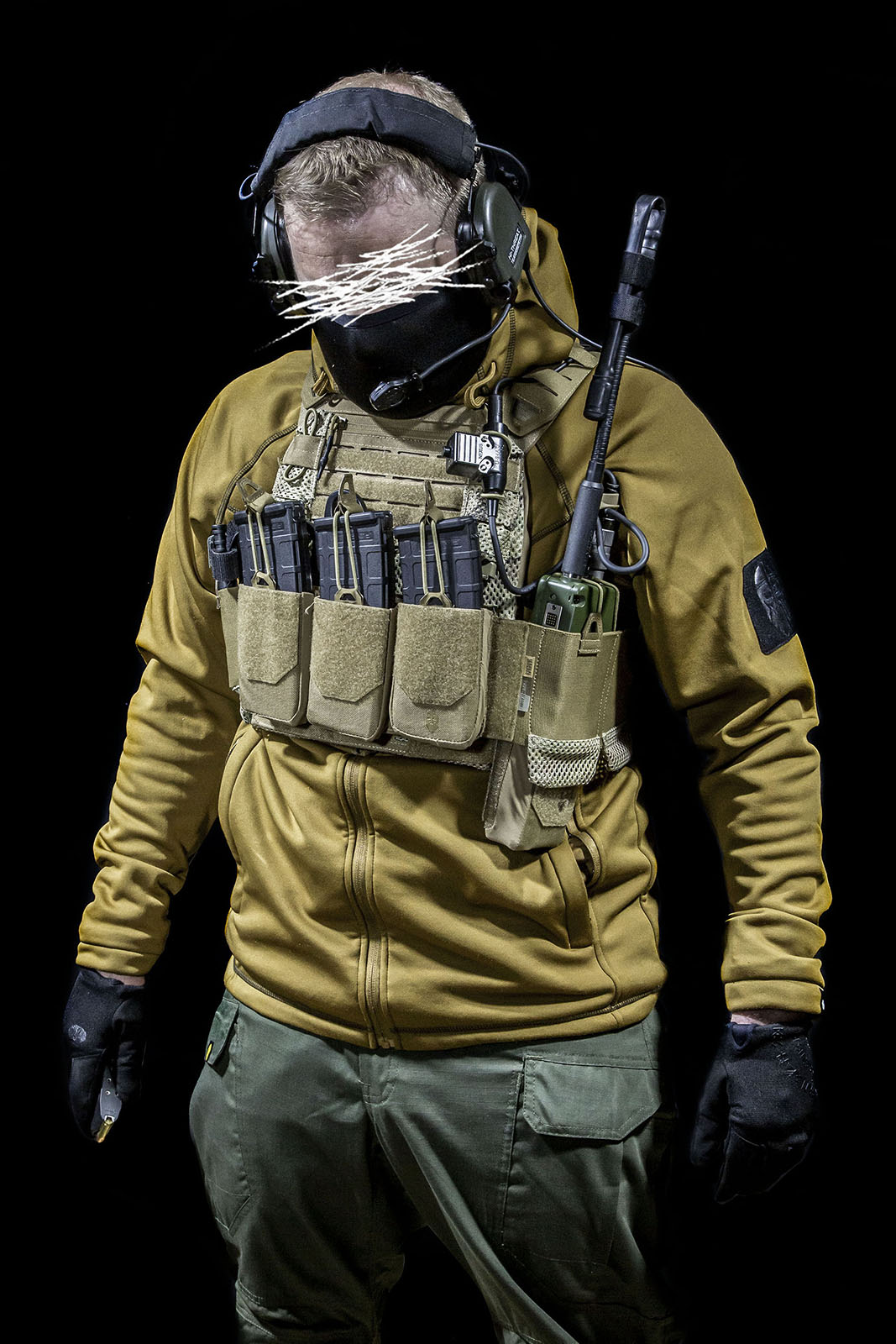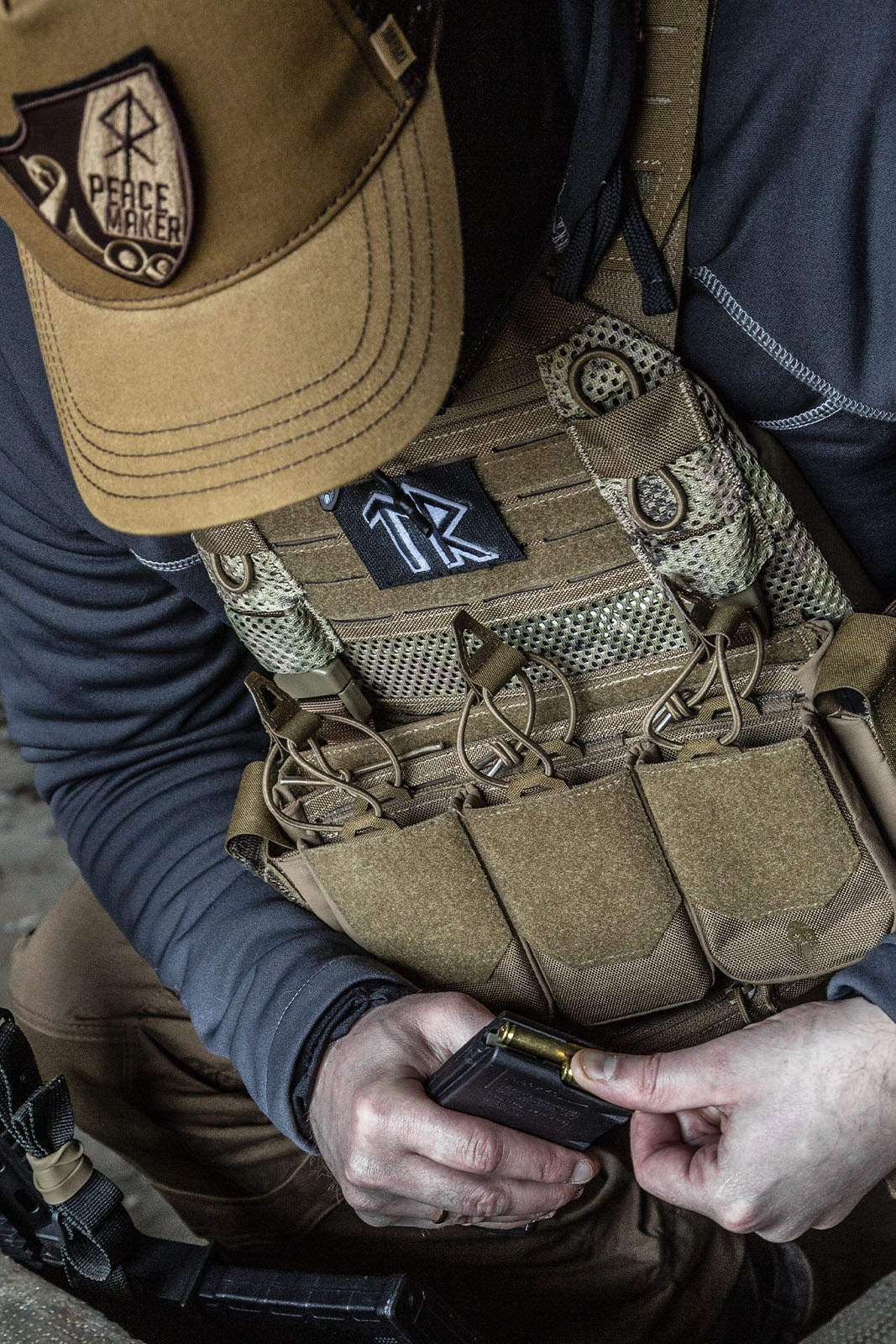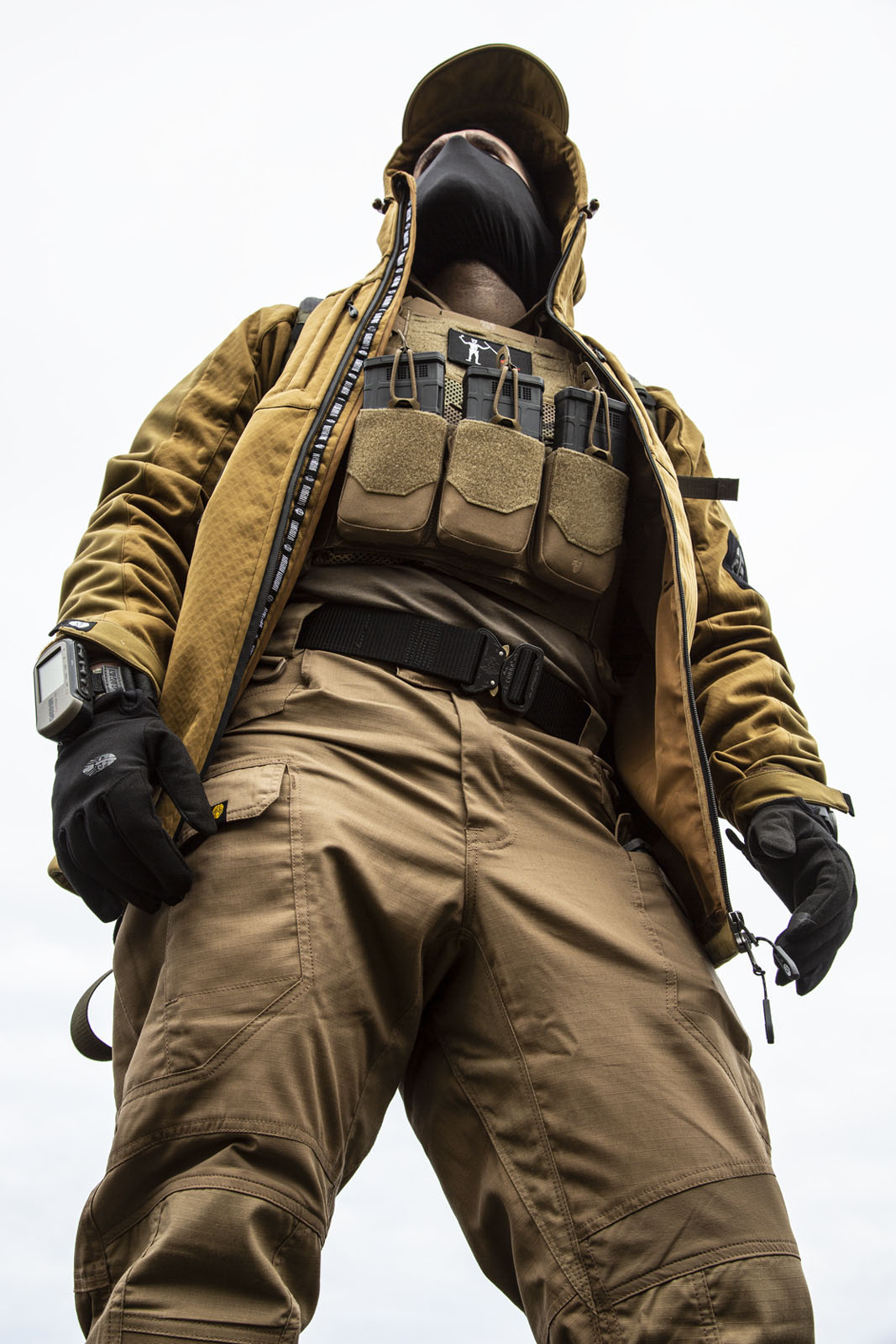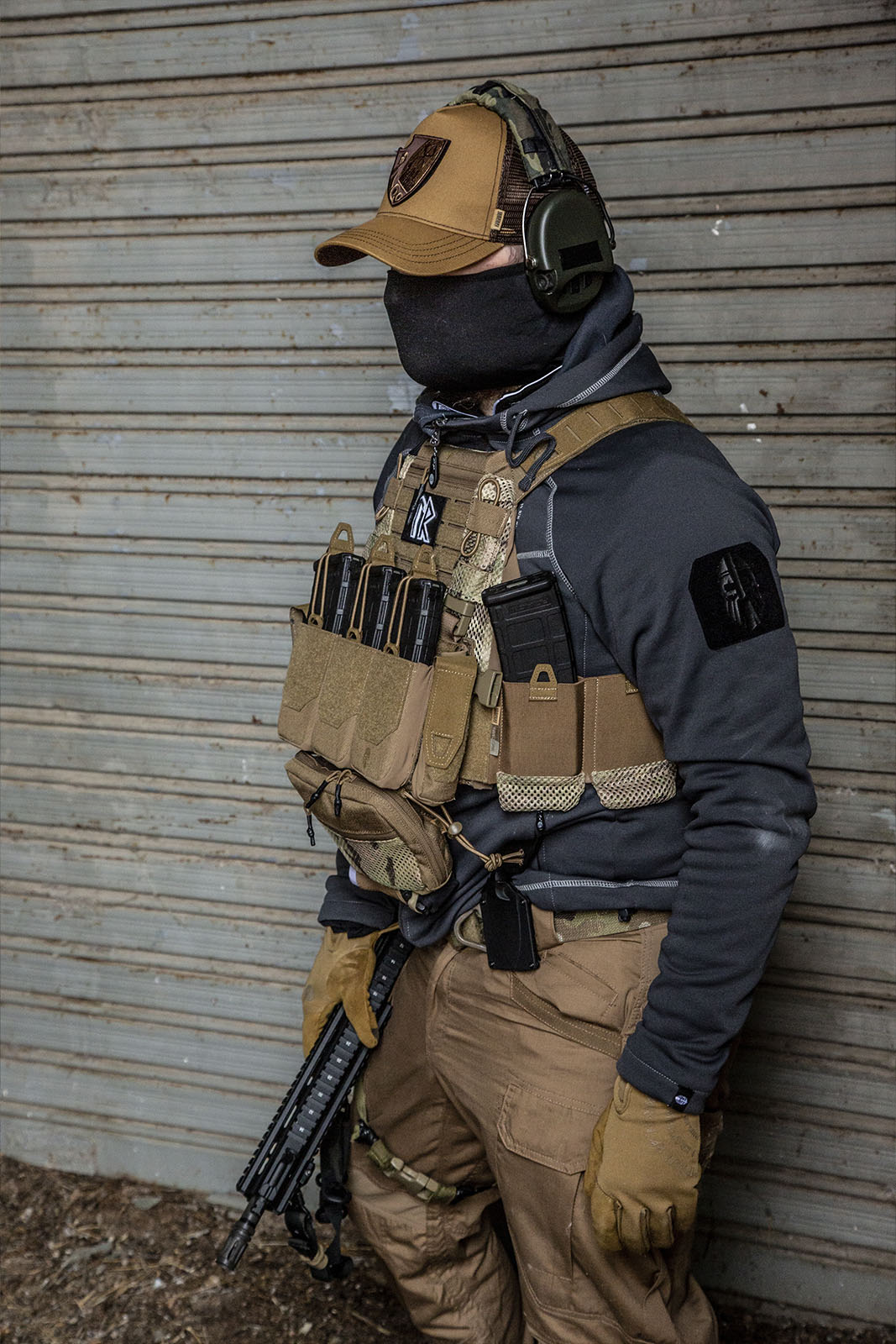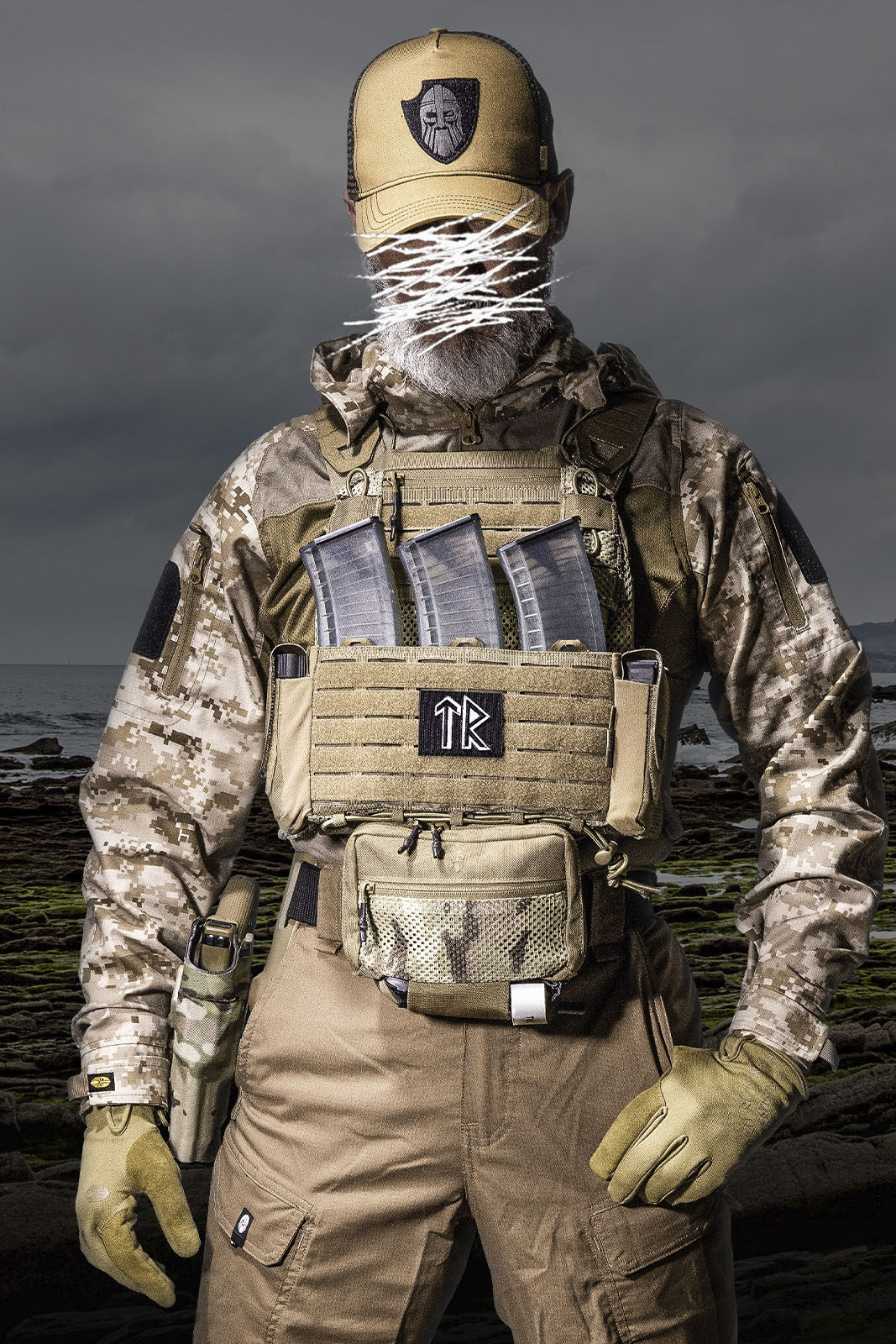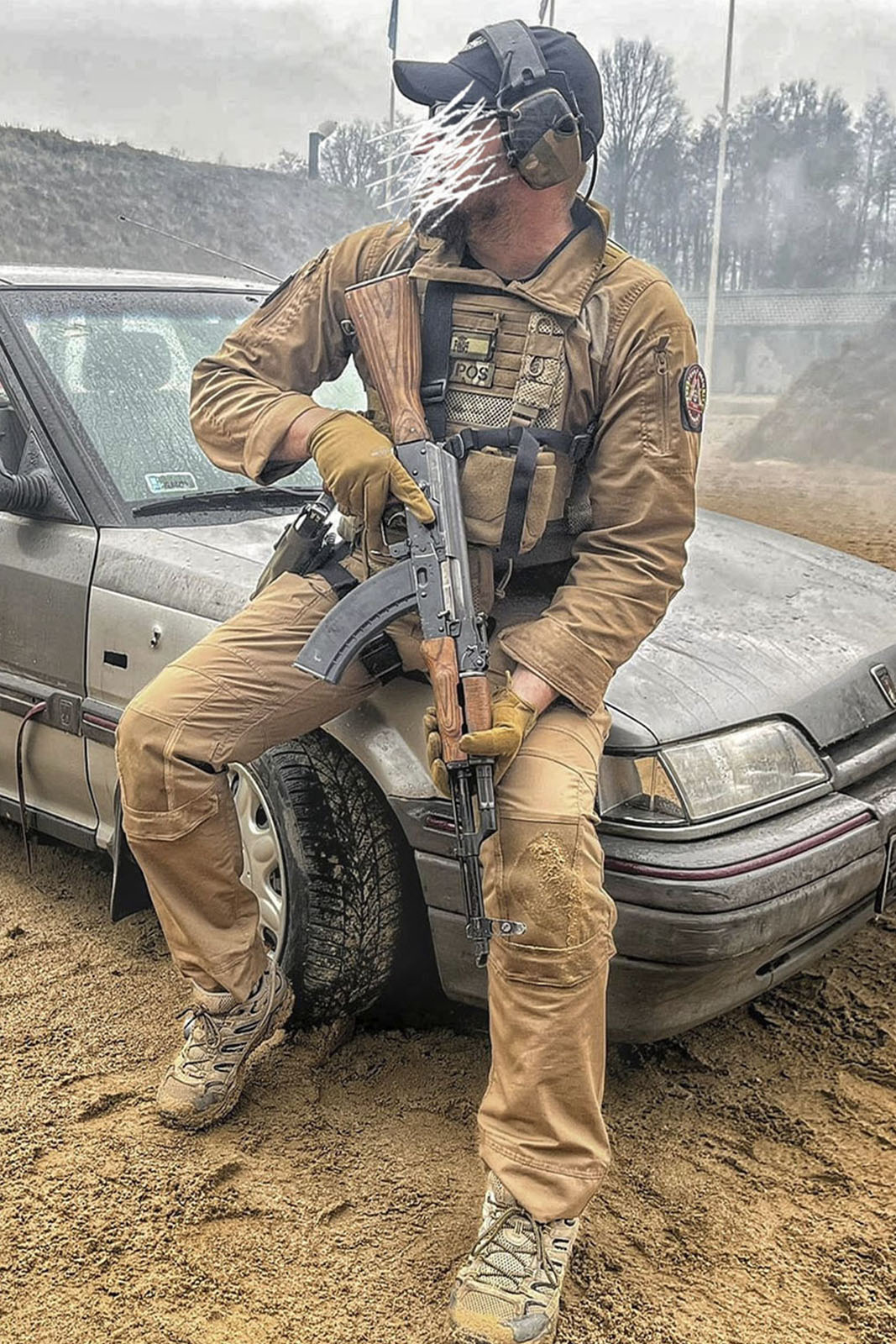 What's so special about the
FREY M4/AK TRIPLE POUCH?
It meets the current need for versatile and configurable equipment, in which the operator can use the FREY pouch both as an external element with Velcro or MOLLE attachment, and as an internal element in a box systems.
High performance stretch fabric: It can be adapted to be used with different types of magazines due to the elasticity of the material and is especially useful when inserting the magazines in stressful situations where, as it adapts and helps to facilitate insertion.
1000D nylon fabric throughout the pouch to offer maximum resistance for continued use. It has an upper handle in the same material, designed for efficient use even with gloves.
Female Velcro on the front to secure the pouch inside the box (FLOKI BOX) when used as an insert, or the cummerbunds when closed in front of the pouch line, as well as a surface to attach personalised items or patches.  It has male Velcro on the back part, as well as on the MOLLE strips that it incorporates, for a firmer hold whether it is placed inside or outside the gear carrier.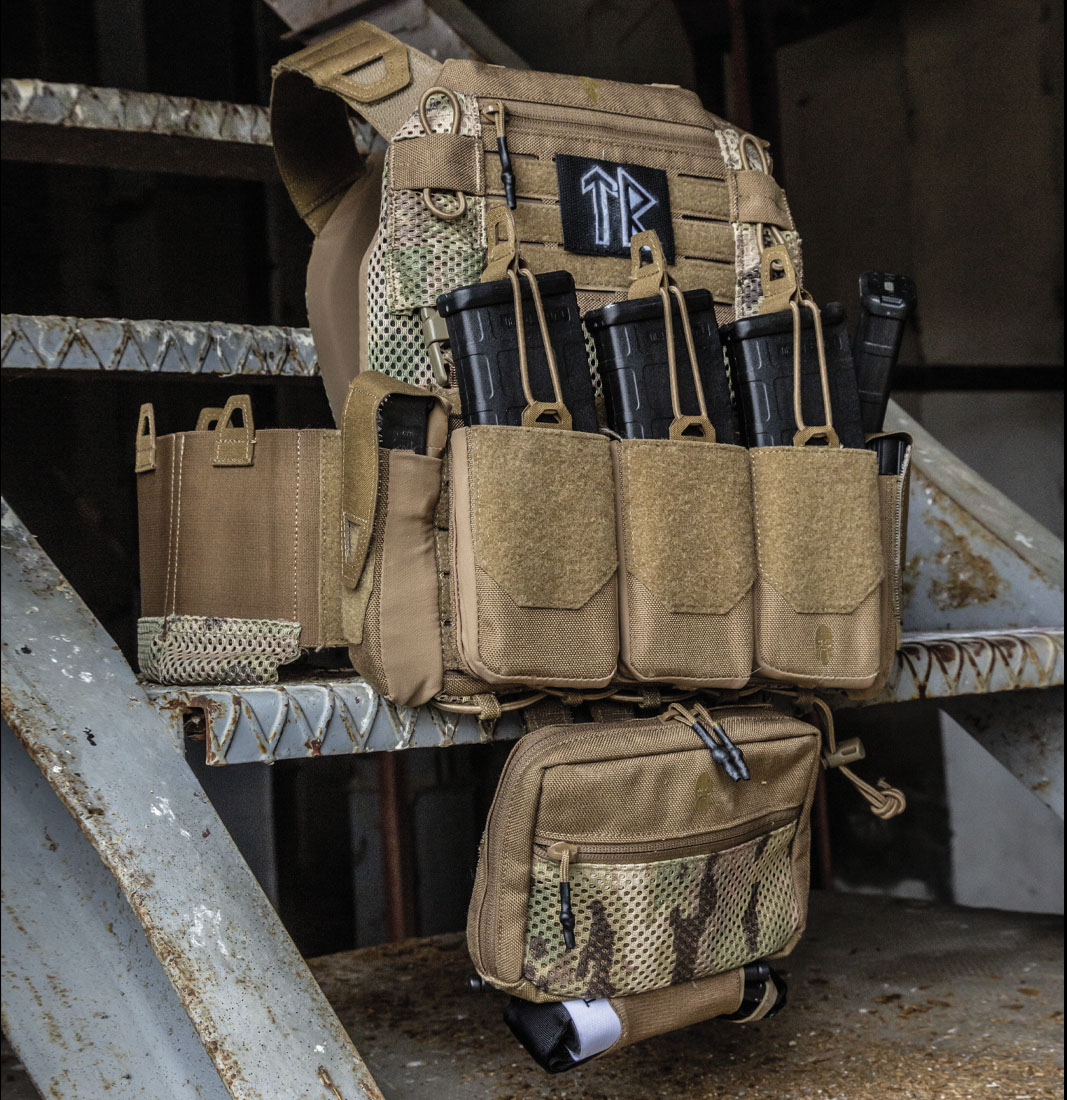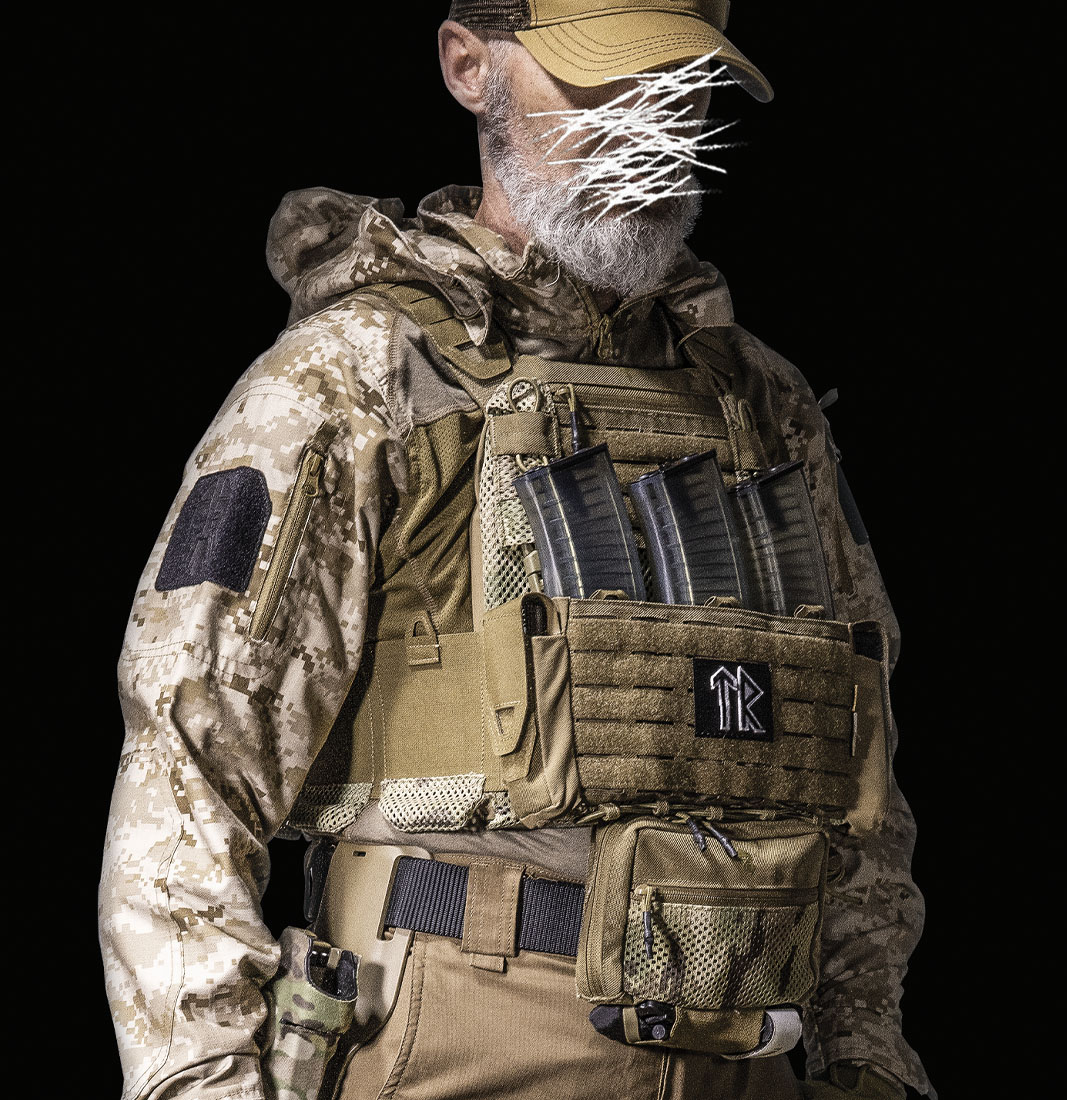 To help address size variation issues between different magazine options, we integrated elastic bands on the sides to make the Frey line pouches compatible and fully functional with similar width magazines. An additional benefit of this construction is the ease of inserting the magazine back into the pouch since, even under stress, the flexibility of the elastic strap will make it easier to insert the magazine when opening.
The main advantage of the Frey line of pouches is their versatility to be used both as inserts in equipment carriers that use internal Velcro fastening pocket systems, and in equipment carriers in which they are attached externally, either by MOLLE or by Velcro. The Velcro panel that this version includes allows to add an extra magazine space to our equipment configuration, as it can be mounted in both the left and right sides or even as a dangler.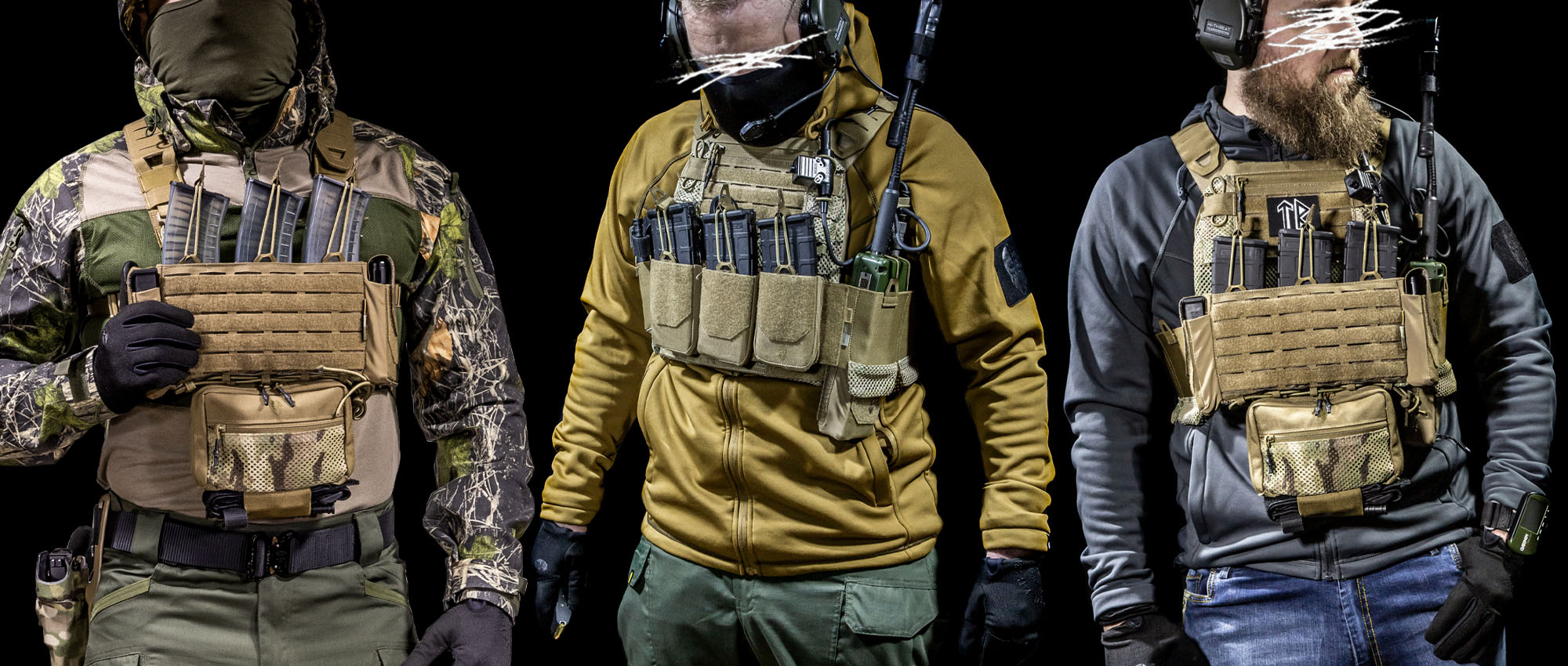 Straps and structure of the pouch in 1000D nylon fabric 
Stretch fabric on the sides to adapt to different sizes
Elastic retention strap with handle for easy access
Attachable by Velcro to the MOLLE system
Velcro on the front to attach patches or other pouches
Heat-sealed silicone logo on the front
Drain hole with seam reinforcement
Compatible with other brands