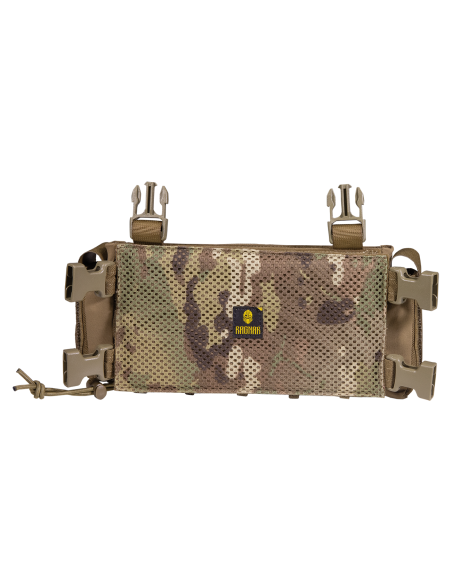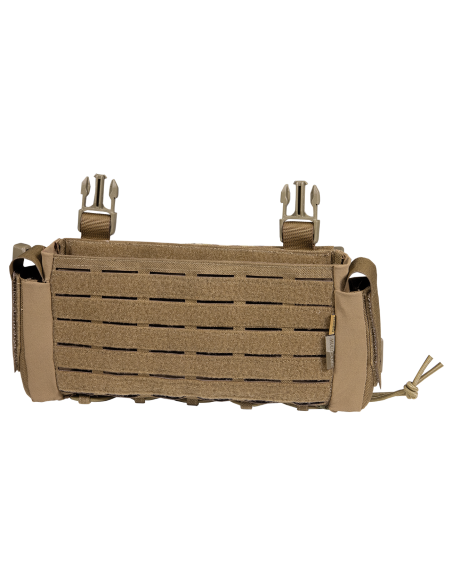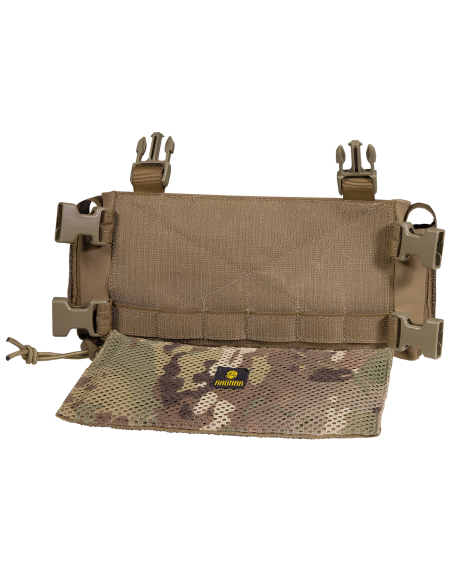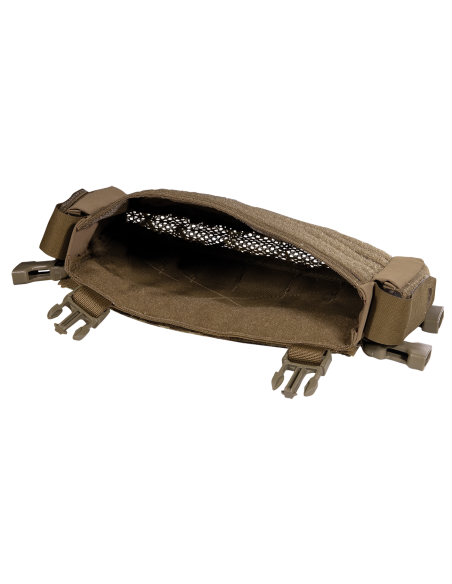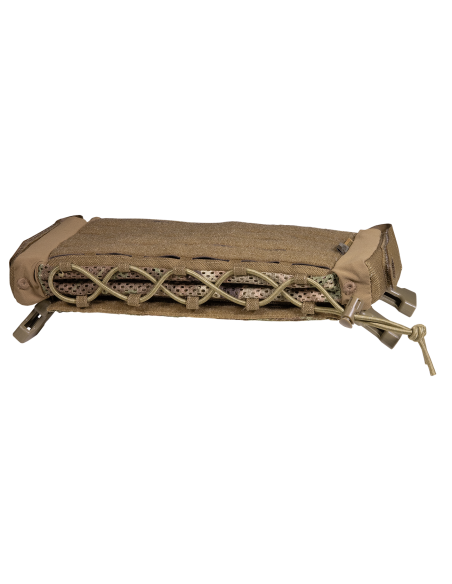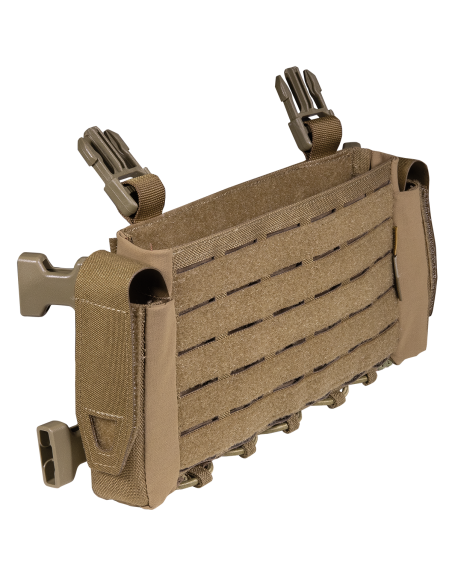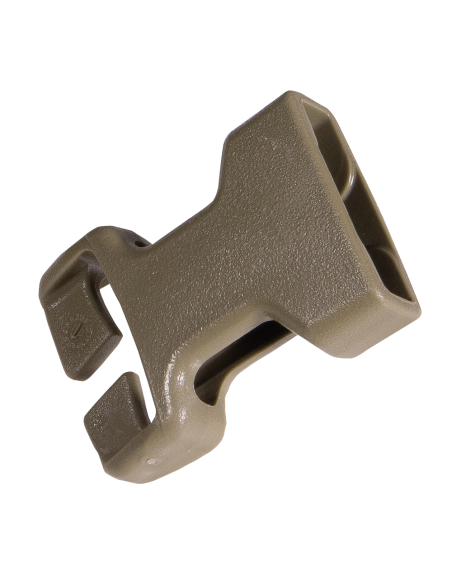 FLOKI BOX POUCH
Coyote / Multicam
Valhalla System / Equipment
Flóki, notorious seafarer, maverick and misfit, was looking for land to find new settlements not as warm as Norway. He began his journey to what would be considered the land of ice "Iceland", the onset of his legend and for which he was remembered as "raven". A nice background for a nonconformist piece gear like our FLOKI BOX POUCH born as a chest rig with the ability to be modulated according to the load need and at the same time be a perfect element in a plate carrier. Floki Box lives up to the phrase: "For the same reason that no two warriors are the same, no two configurations should be the same."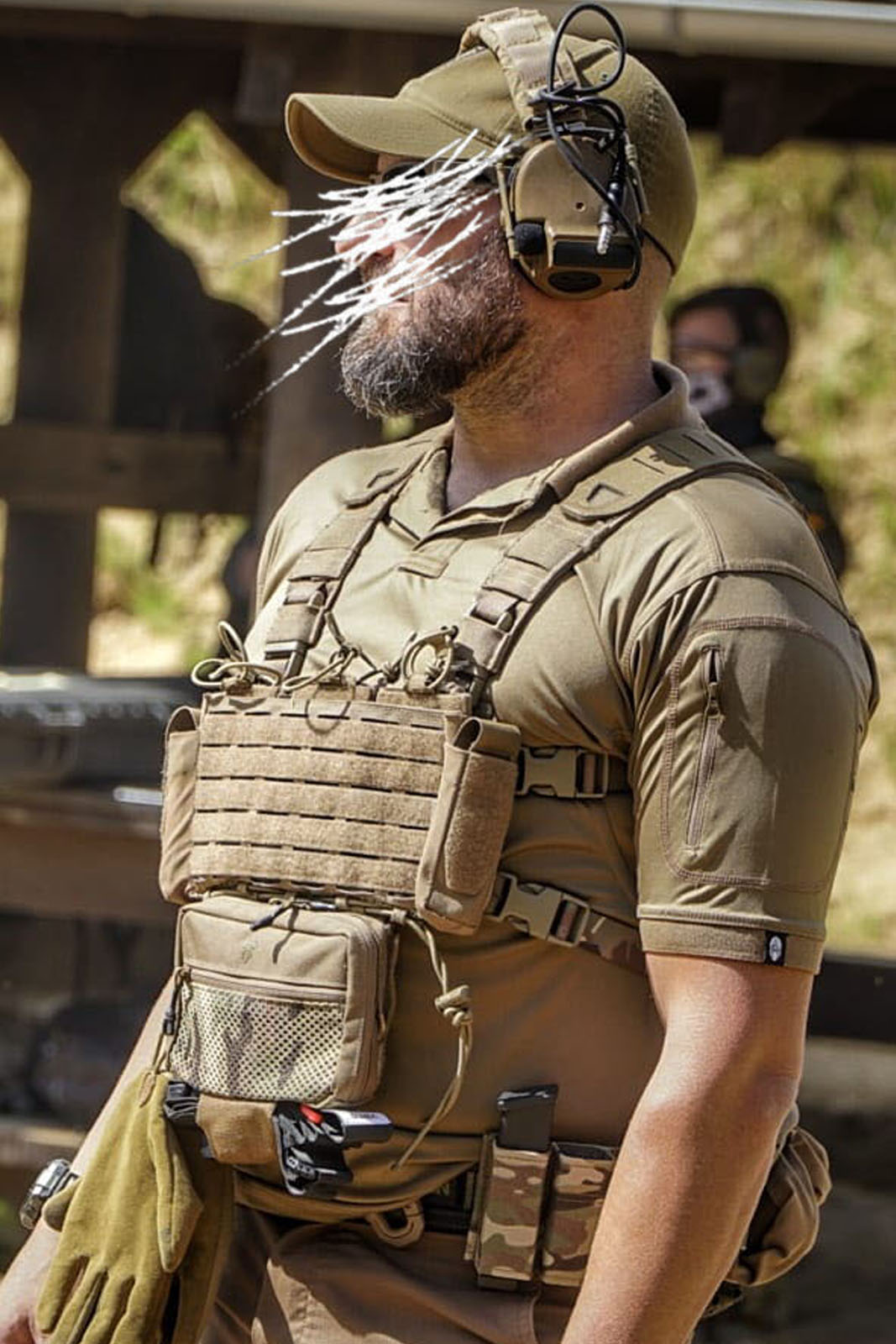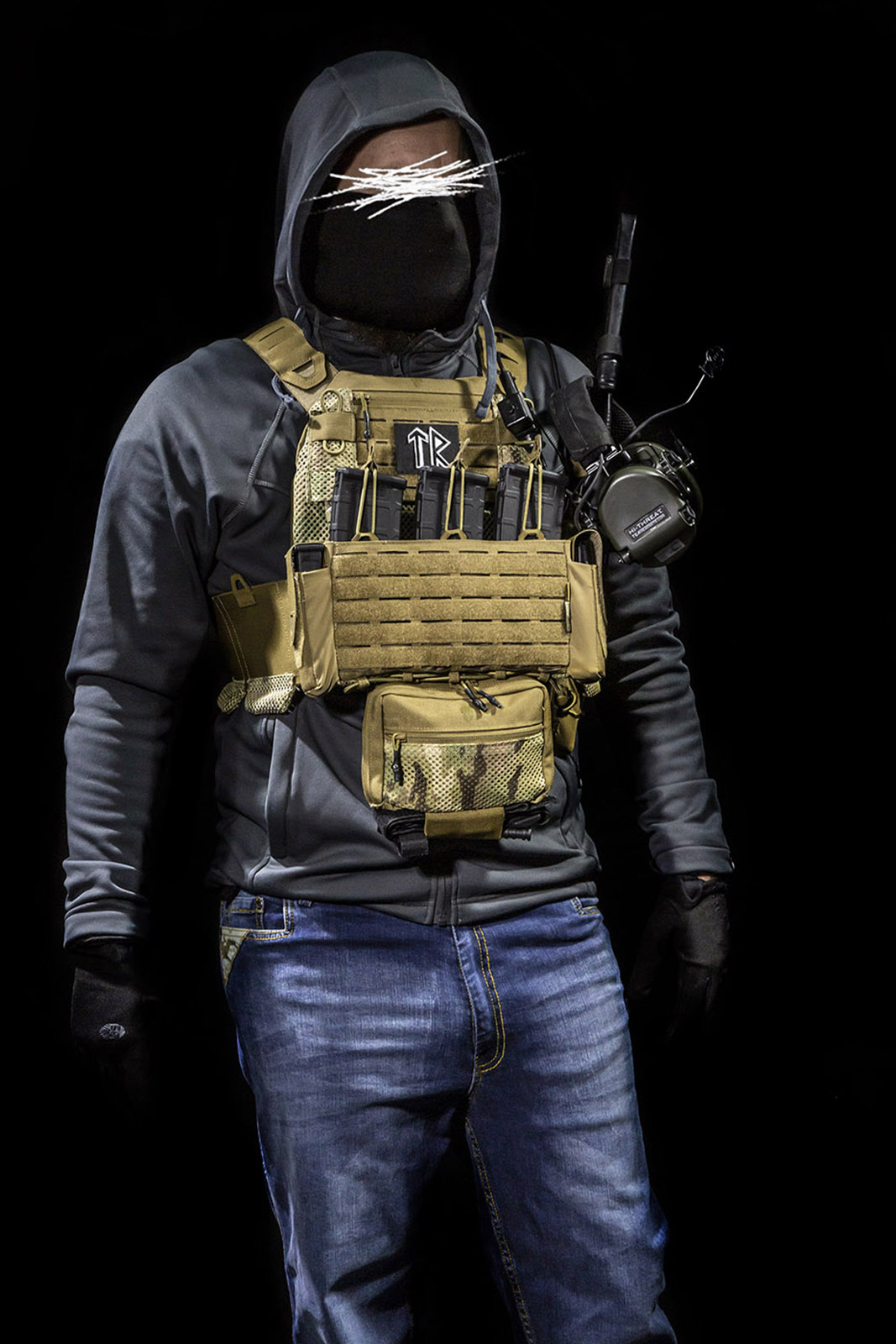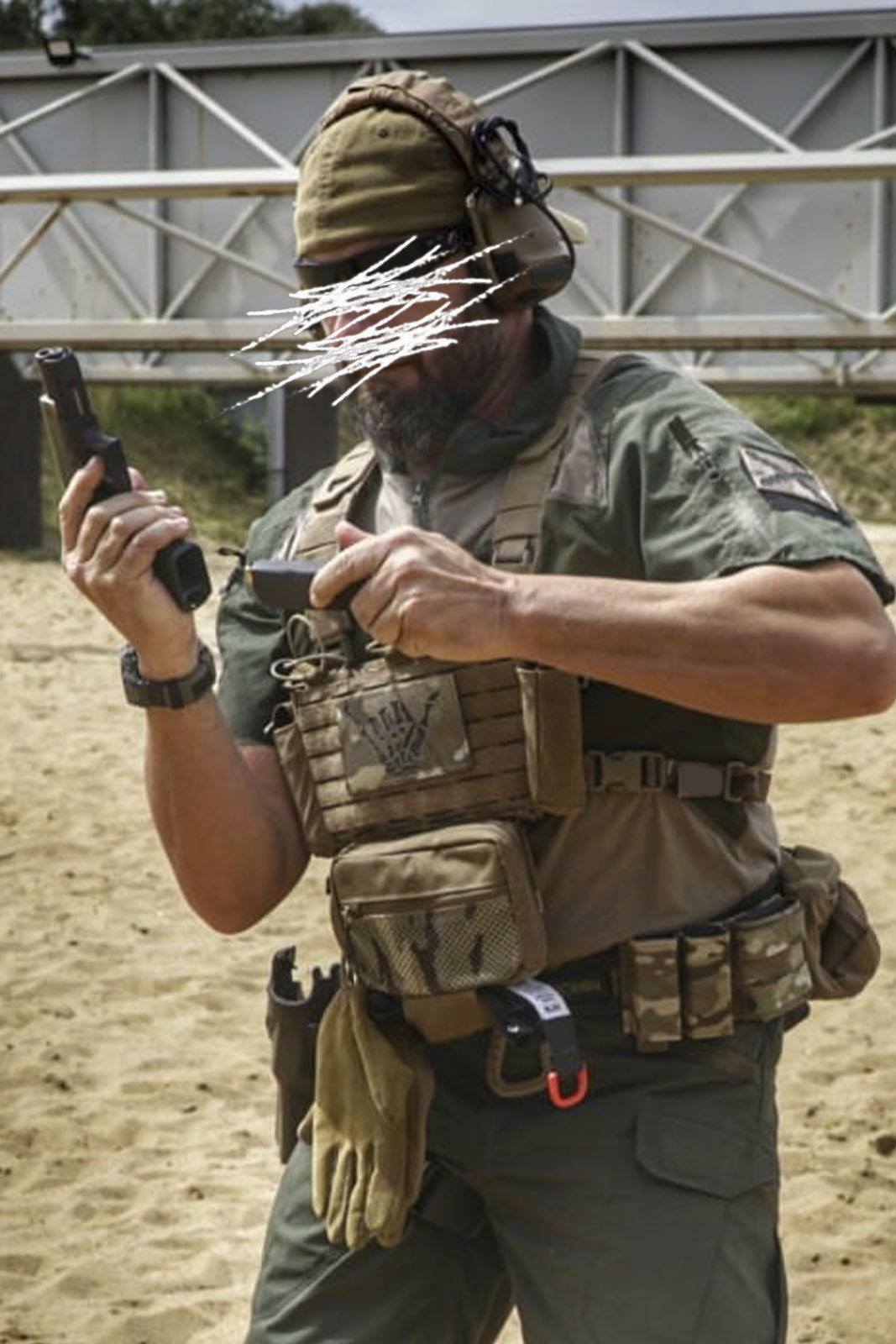 What is so special about the
FLOKI BOX POUCH?
The Floki Box Pouch has been designed to offer the greatest flexibility to the specific needs of an operator, allowing you to use it in a chest rig configuration or attach it to a HARALD Plate Carrier and, in any case, adapt it to carry the equipment required by each mission.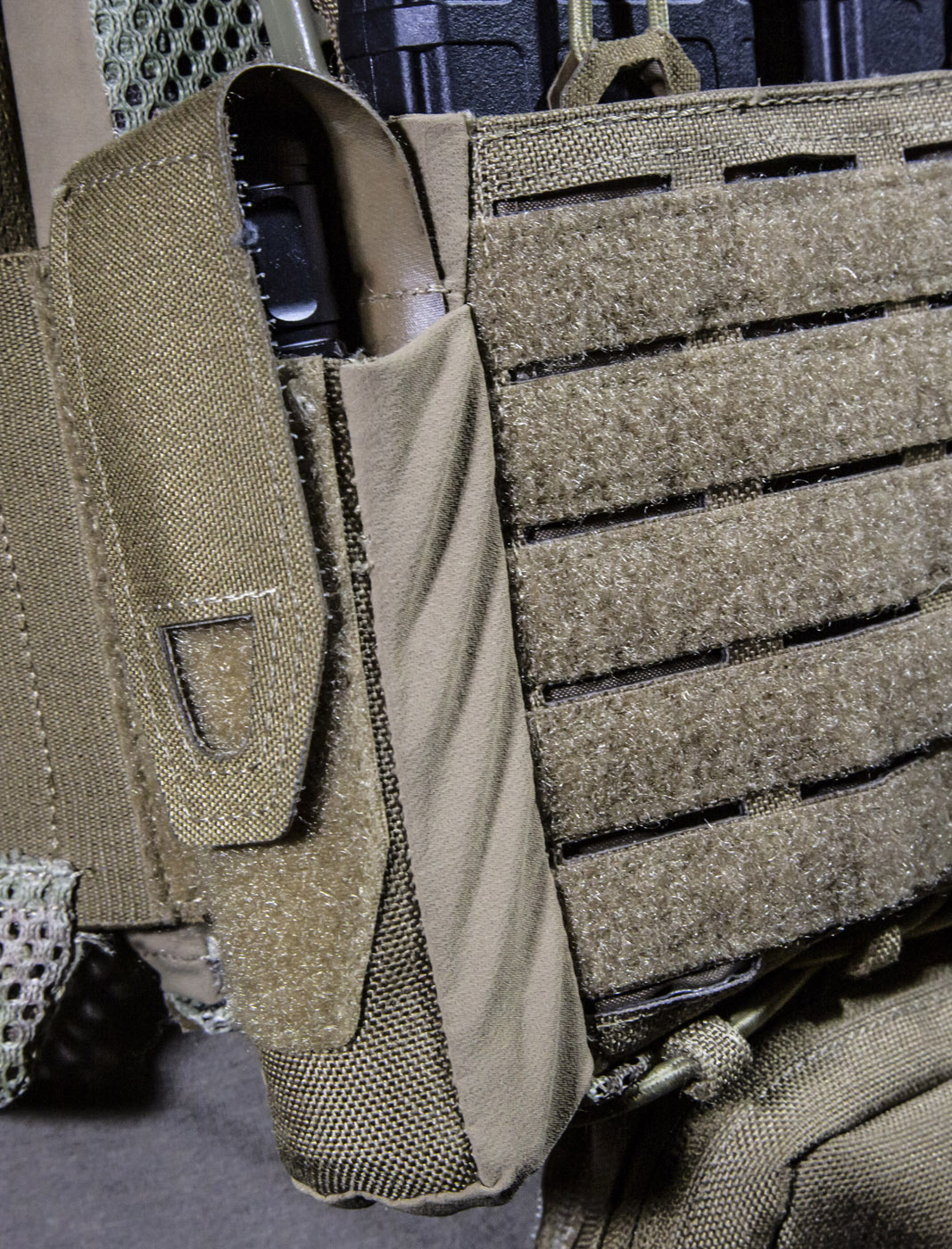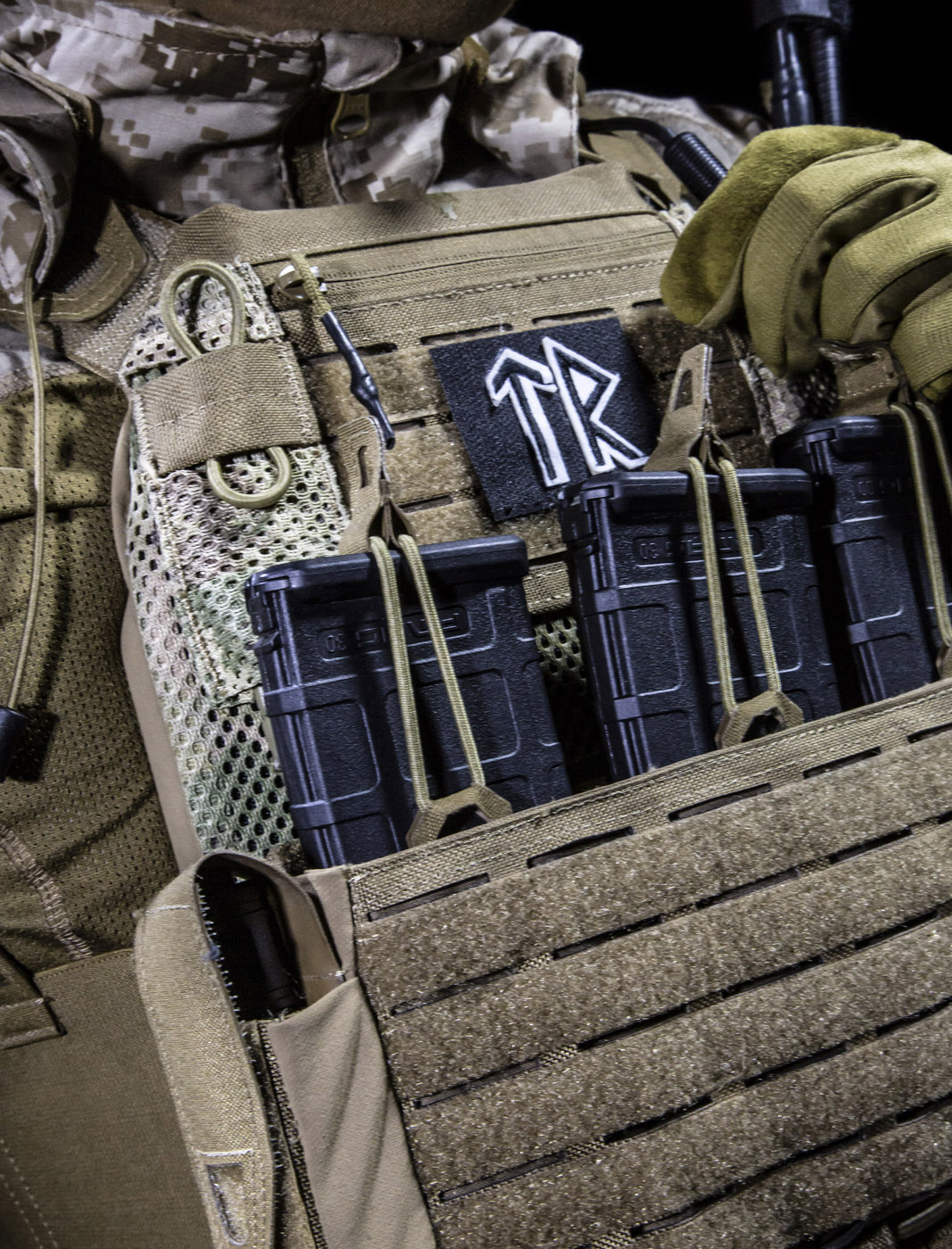 MultiCam® mesh: It is a mesh fabric that offers special properties in a wide range of operational scenarios, the most significant being the ability to instantly drain water in maritime operations or high rainfall missions. The functionality of this material was developed for the Crye Precision® company, also intending to reduce the weight of the equipment by being a lighter fabric.
High performance stretch fabric: It allows you to carry objects in the side pockets, from ammunition (pistol magazines) to other equipment, which will be perfectly secured, regardless of their size or shape, by adjusting the elastic to them.
1000D nylon fabric: the main structure of the Floki box is made of 1000D nylon offering maximum resistance
Minimalist cut and design do that it can be adapted as much as possible to different operational and load situations. Being an ideal element for direct actions, incorporating the Floki Box Pouch in a plate carrier, or long-distance actions or bushcraft, in a lighter format such as a chest rig.
The Floki Box Pouch combines, in the same product, concepts such as the ITW Nexus® GTSR clips that allow quick attachment to our equipment, added to other systems such as: the laser cut MOLLE on a 1000D nylon structure or the Velcro system, which allows us to add Frey pouches both internally and externally, expanding the possibilities of the product to operational needs.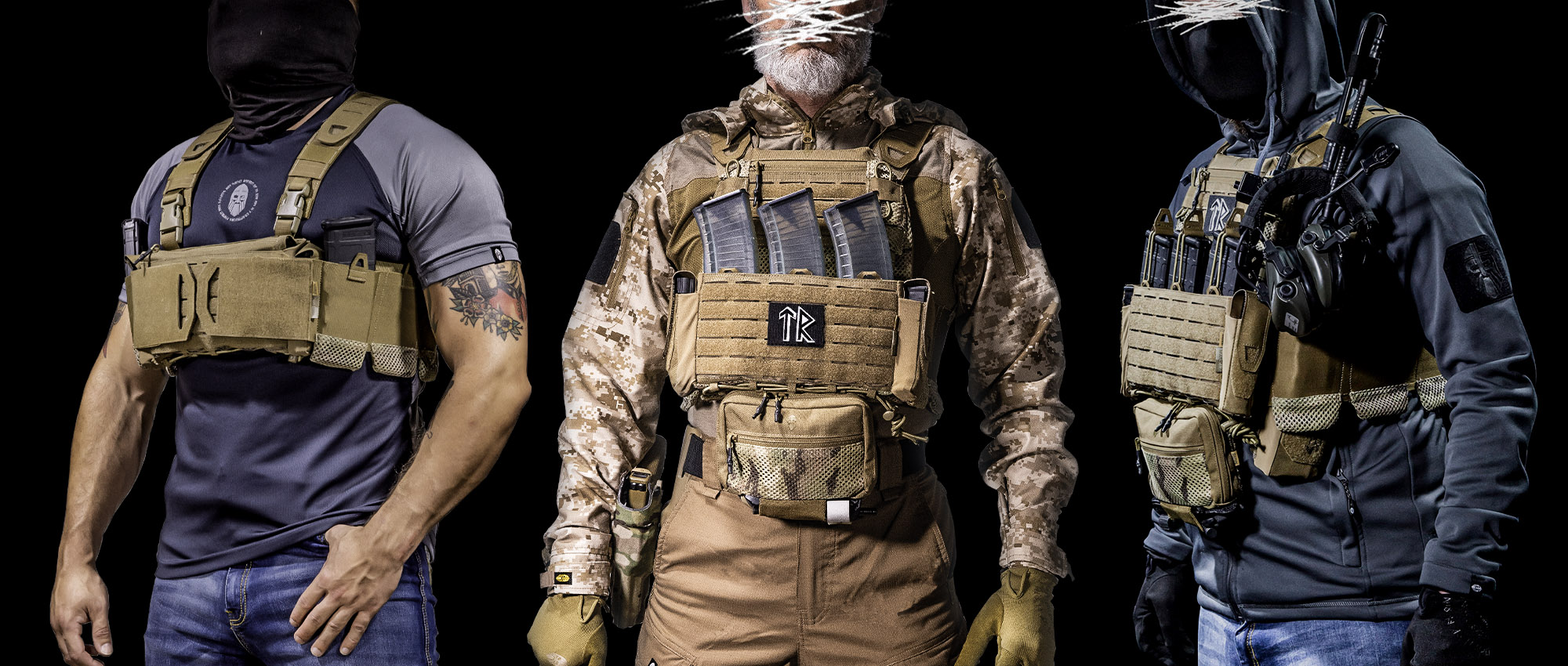 ITW Nexus® GTSR Split-Bar Body Clips with GhillitexTM technology designed for quick attachment to 1 - 25mm MOLLE/PALS systems. Allows high weight loads as it is manufactured in Acetal. The Split-Bar system allows the GTSR clip to be attached and removed quickly and without the need for cutting or sewing, increasing modularity and custom fit at different points in a MOLLE system.
GhillieTEX TM is a technology that provides a lower IR mark to MILSPEC products that are 100% US Berry Amendment Compliant.
Single space chassis with two pockets on the sides
Compatible with Valhalla System products
Interior of the main space with female Velcro to house inserts or Frey pouches
Mesh MultiCam® at the bottom to allow rapid water drainage
Main slot holds 3 5.56 x 0.45 style, 2 7.62 x 0.51 style, or 4 9 x 19 style mags. Plus any combination of pistol and rifle magazines
Side pouches to hold a pistol magazine, multi-tool, tourniquet, or small items
The male Velcro on the back allows it to be fastened to a Plate Carrier such as the Harald or to add more pouches.
At the bottom of the Velcro on the back there is a MOLLE line that allows you to attach pouches such as the Snorri Admin Pouch or the Haakon Drop Pouch
The back Velcro cover is padded for greater comfort
Braided rubber bands on the bottom allow you to carry a tourniquet or similar object
Front part made of 1000D nylon fabric with laser cut MOLLE and female Velcro, allowing the addition of other pouches by both systems
Elastic cord with regulator designed to load different elements such as a CAT, a flag or second layer textile elements.
Male Velcro on the inside where other elements can be added by Velcro such as ventral pouches, carabiner holders (for gloves) etc. In addition, this system is designed to be attached to a plate carrier with Velcro.
Padded lid in MultiCam® Mesh  (attaches to the main box by Velcro staps)